We all love gaming merchandise. No gamer hasn't at least considered the possibility of one day owning a room full of gaming novelty goodies in a Museum-like ode to our favorite pastime. Here are 10 awesome additions for when you have the expendable income to get that dream started.
1. The Question Block Lamp from Mario
Have you ever found something that you realize you've wanted your entire life? Check out the question block lamp and be prepared to get out your credit card quicker than you can say "power flower". Mushrooms won't sprout from the top, but hey, let's not be greedy here.
2. Captain America Shield Night Lite – Stuck in Wall!
If Captain America himself was to walk into your gaming room, discover your evil plans to take over the world, start a fight, hurl his shield at your head and miss due to your epic reflexes, this would be the outcome. More than just a relic of your epic battle though, this particular shield offers you a convenient night light should your backlit gaming keyboard LEDs ever fail.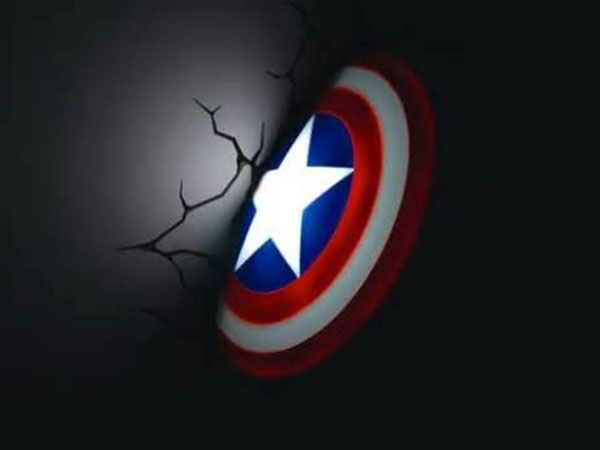 Dishonored was an especially beautiful game with some great art direction, awesome kill mechanics and arguably one of the coolest assassin masks going. Now, you can own your very own handcrafted version. Just don't take your cosplay further and start a sideline in scene re-enactments.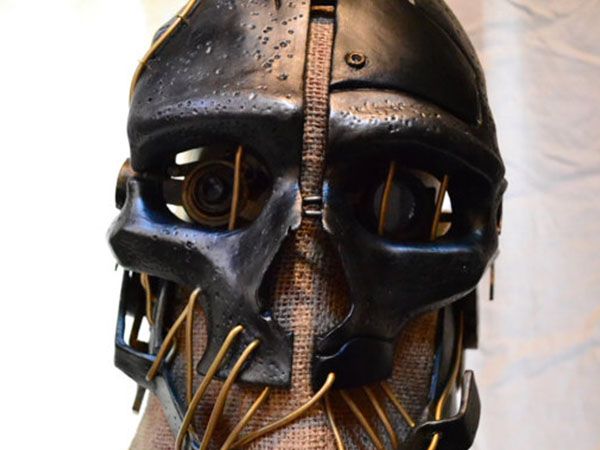 4. Hand-made Replica Pokeballs
Whether or not Pokémon is your cup of tea, there's no denying that the Pokéballs thrown around by the trainers hold a certain nerdy gadget factor appeal. Fans and museum curators alike will be glad to know you can now buy beautifully handcrafted metal replicas online.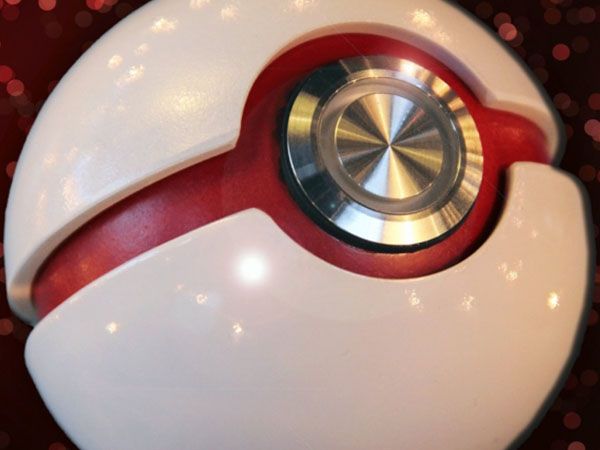 5. Original Nintendo Controller Coffee Table
When your fellow gamers finish strolling around your extensive museum of astonishing paraphernalia, they'll probably want to sit down for a coffee or other appropriately high-caffeine refreshment. You have two choices here. You could buy an old school style Pacman or Space Invaders table arcade machine, or one of these incredible NES controller coffee tables.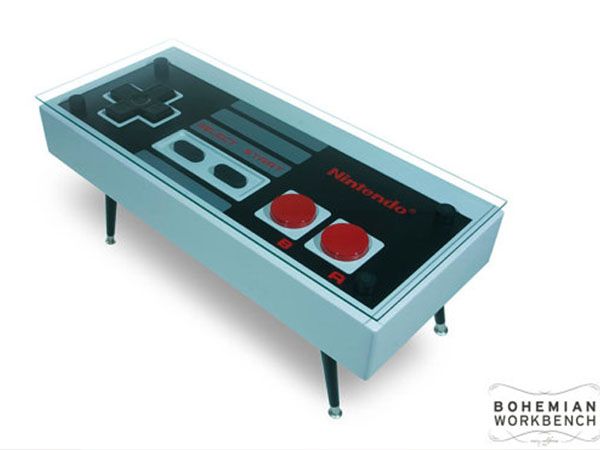 6. Delta Six FPS Gun Controller
Ever felt the anguish caused by a disconnect between the control pad in your hands and the badass assault rifle held by the protagonist in your game? See the link above. It's common for tech companies to use a hot girl to sell a product. Never before though, has the hot girl been so completely outshined by the raw awesomeness of the hardware she's so seductively sporting.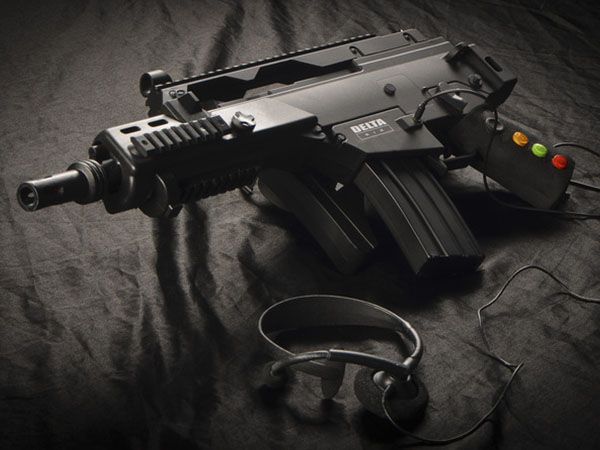 7. 8-bit Nintendo Nostalgia USB Memory
USB Memory sticks come in all shapes and sizes these days, but we challenge you to find one that tickles your nostalgia glands quite as effectively as these handmade, old-school Nintendo models. They might be hard pushed to fit in the average pocket, but you can always leave them back in your castle with the Princess.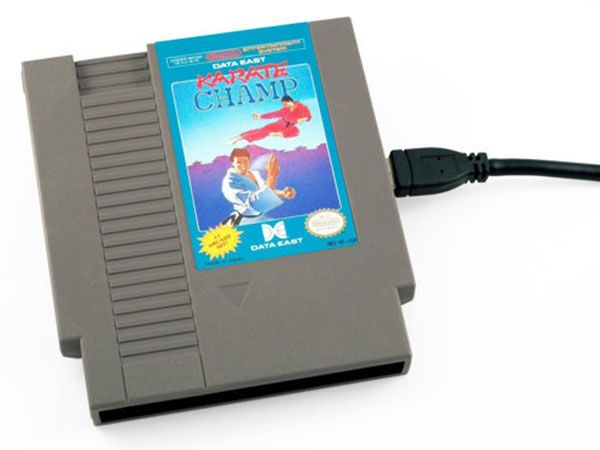 8. Minecraft Pick Axe Bottle Opener
Carrying this in your back pocket ready for the opportune moment where a gamer girl asks you if you have a bottle opener for her beer would likely see you met with an immediate marriage proposal on the spot. Surely this is one of the coolest bottle openers ever made?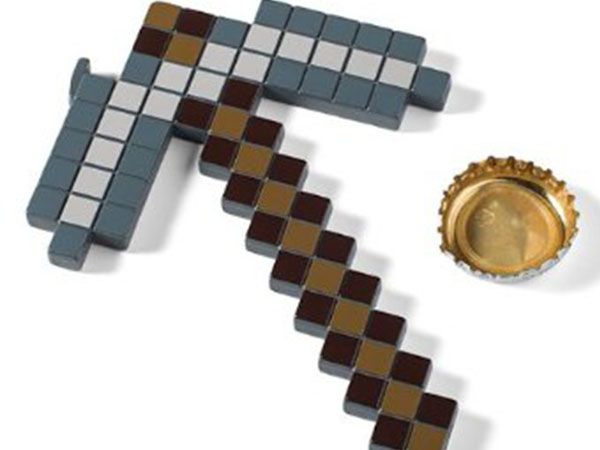 9. Minecraft Creeper Hoodie w/ zipup hood face
Ever wanted to sneak up on your fellow Minecraft players, IRL make their heart skip a beat and then explode to destroy all of their hard-earned materials and crafted wares, leaving nothing behind but a huge post-explosion crater? This hoody will get you halfway there.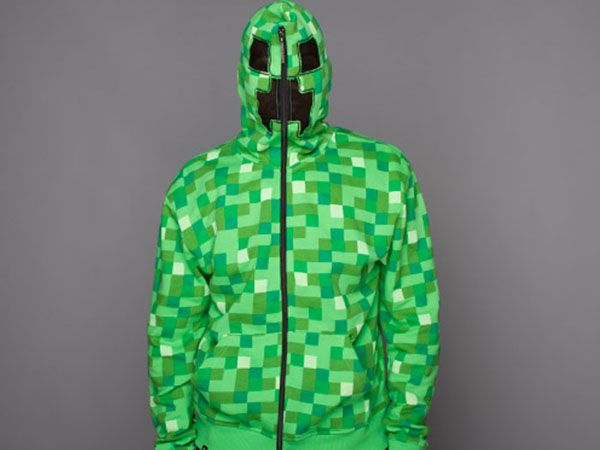 10. Zelda "It's dangerous to go alone" Wedding Rings
It sounds tacky at first, but has actually been done quite tastefully. Even the font used to engraved inside of these wedding bands holds true to the original early Zelda games and the Triforce icon on the matte finish makes these wedding rings a genuinely viable option. Or maybe we're just being biased?
Now you just need to pin down one of those elusive gamer girls and have your Minecraft pickaxe bottle opener ready. See you at the gift shop.